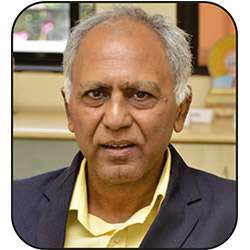 Prof. Dr. Hemendra Singh
Dr. Hemendra Singh Completed his BE Mechanical from COEP, PGDM from IIM Banglore and went on to do his PhD from Pune University. He has over 37 years of experience in Industry & Academics. His rich and varied experience includes working at senior level in companies like Bharat Forge, Kinetic Leasing & Finance Ltd. and 5 M consultants.
His area of specialization are Marketing and Energy & Power. He teaches various courses meant for MBA students such as Marketing customer, Relationship Management & Entrepreneurship. He also coordinate for placements in National & Multinational Companies. His unique style brings in the flavor of IIMs in teaching at Suryadatta.