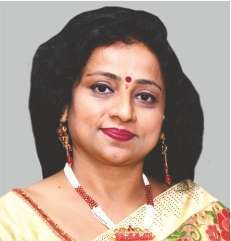 Mrs. Kiran Rao
Principal - Junior College
Mrs. Kiran Rao Comes with 25 years of experience in the field of education. She is an alumni of BHU from where she completed her B. Com& then went on to do her M. Com from SPPU.
She has been a keen participant in Athletic, Sports, Dramatics, Debate, Scouts & Guides etc. She is a source of inspiration to the staff & students and believes in leading by example.
Mrs. Kiran is also the president nominee of Rotary Club Pune Sports city. She has been awarded from the President of India Hon'ble Shri R Venkataraman for being the Best NCC Cadet.