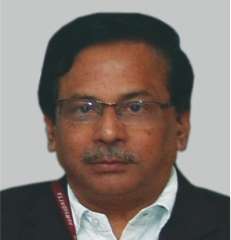 Prof. Dr. Pralay Ghosh
He has a fine blend of industrial, research & teaching experience of over 25 years. Being a Ph.D in Management he has a flair for research and keen sense of observation. He has visited various academic institutions in the USA. Articles written by him are being published in various leading English dailies.
Dr.Pralay Ghosh has a strong determination, flair for research and a process orientation. He is an expert in Strategic Management and General Management related subjects. With his rich and varied experience, he guides the faculty and students and steers the institution. He also heads various committees within and outside the organisation.